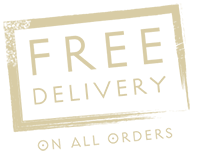 Go on, make it easy for yourself! Just imagine – no fuss, no effort, no headache. Join our beer club and you get a varied selection of 12 stand-out craft beers curated by us, specially for you, delivered to your doorstep every 1, 2 or 3 months. It's only a click away.
If you're relatively new to craft beer, the regular Introductory We Pick Box should serve you well. If you're striding into the scene, the Premium box is well worth your attention. 
Clearly, we want you as a member of our beer club for the long haul, so when you join you can trust us to send you the very finest craft ales the country has to offer. Free delivery is always included in the price too.
Plus, as a member of our beer club, you're entitled to exclusive member beer discounts, codes and giveaways as well as Craft Coins our cashback rewards programme where you get money back on every online purchase! Sound good?
We'll send you your box of cracking craft beers without you wasting any more of your brainpower. Some really nice surprises await when you open your box. 
If you find you prefer one style over another at any stage just email us and we'll try where we can to customise the box for you. Sorted or what?