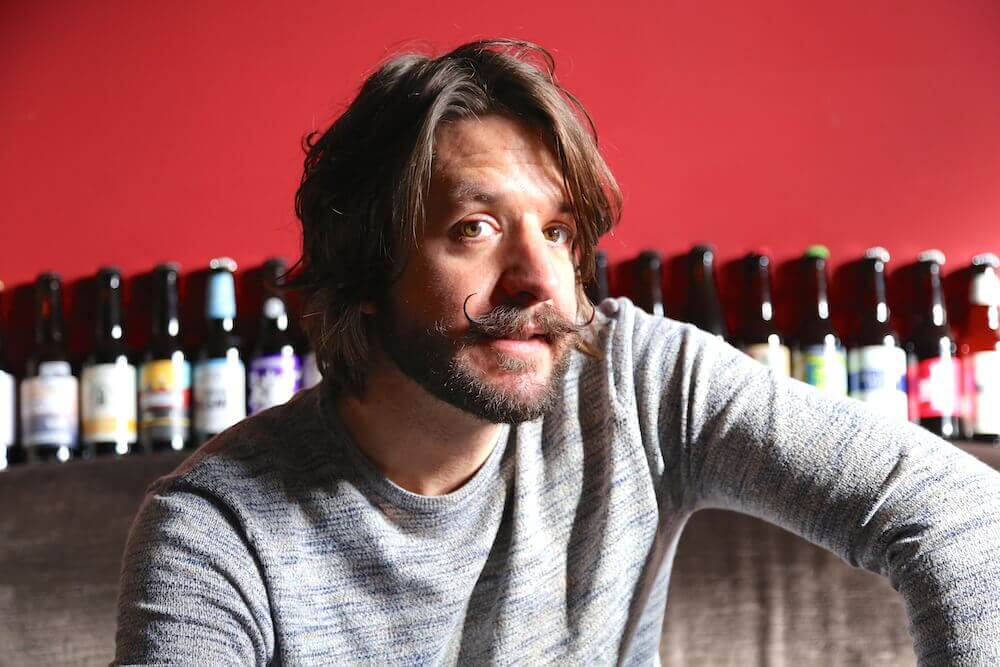 The Craft Metropolis craft beer club founder (that's me above) woke up one morning with an idea.
Wouldn't it be nice if all those imaginatively delicious and complex beers that I drink with my mates simply landed on my doorstep?
No more wondering where they came from or how I'd get hold of them next. No more trudging down to the offy in the rain, only to find the usual bland, indistinguishable suspects on offer.
Instead, a regular drip-feed of tasty and interesting beers, all from small independent breweries, either picked by magic beer elves or ordered on demand would arrive at my door. Now that would be handy.
And so the quest to set up a online beer shop began.
The first arduous task was to take to the streets and test some of the country's finest brews. Someone had to do it. I stepped up.
An initial curation of great craft beers was settled on, which has grown over time to make sure you get to try both the tried and tested stuff you love but also exciting new brews to tickle your taste buds.
Based in South East London, our elves handpick your beers from our shelves, carefully pack them and dispatch them to your chosen destination by courier. Beer, box, delivery – caress, admire, open, drink and enjoy. Then repeat with your next exciting box, naturally…
Talk to us, email us, get on Facebook and Twitter to and tell us how we're doing. MySpace us if you wish (although you might be waiting a while for a reply…). We are eager to please and eager to learn. Tell us about the beers – even suggest some new ones for us to get in.
I run this beer site because I love beer, am passionate about drinking better beer and want you to enjoy it as much as I do.
I welcome and encourage your input so any questions, ideas or (gulp) complaints – I need to and want to know, so please email oliver@craftmetropolis.co.uk. That's me. The founder.
With the ridiculous tash.
Thanks for reading & hope to be sending you some beer some time soon,